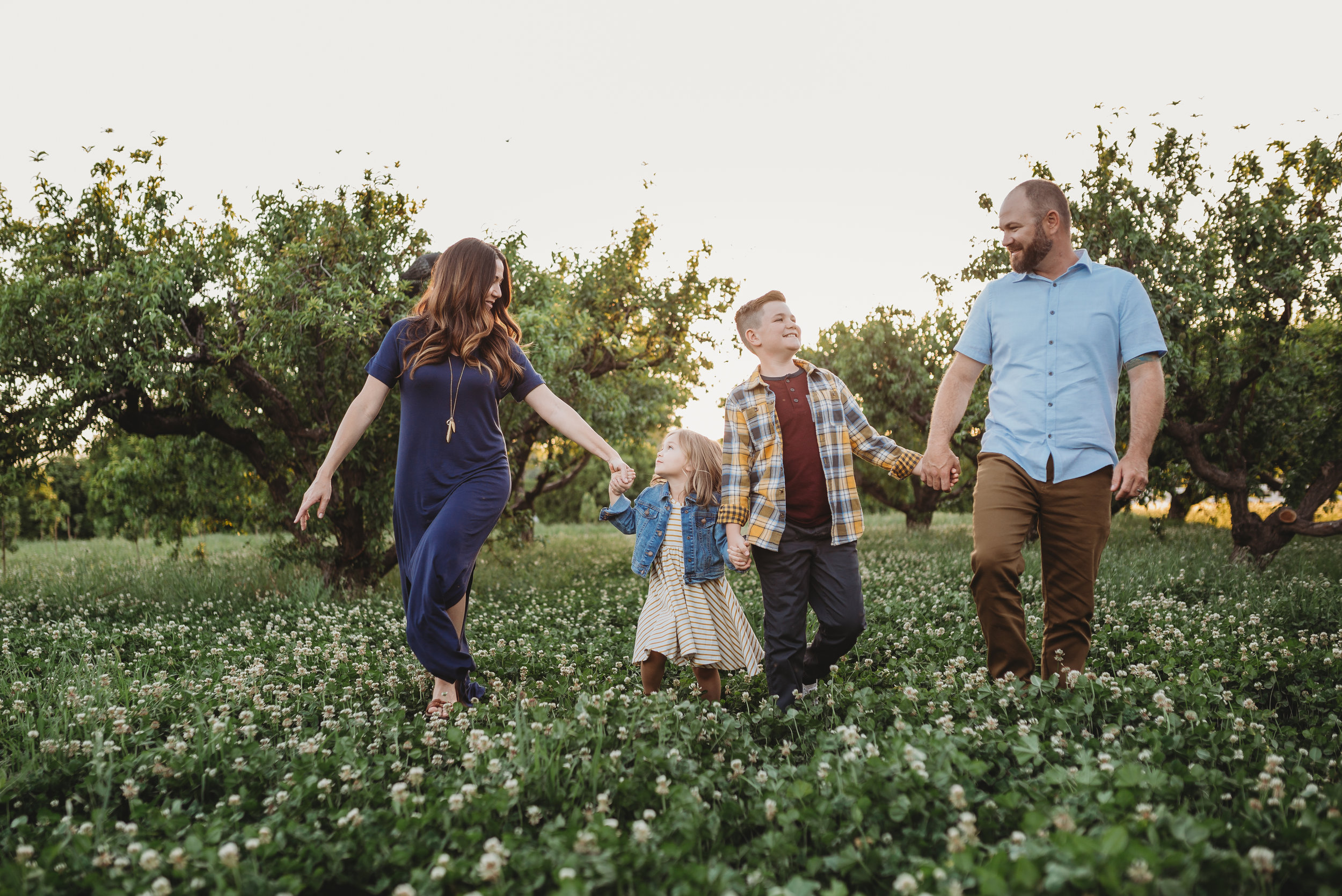 For your outdoor session, we will be walking around and explore. Make sure that the family is comfortable. If your session is in the summer, water bottles will be our good friends in the heat of Arizona. Please bring with you a change of clothes if desired and we can have some variety to work with. If your session will be by the river, bring along a change of clothes in case we decide to have some fun in the water!
For the kiddos, allow them to bring along a favorite toy or two of choice. Try not to censor what they decided to bring along as allowing them to choose a current favorite will help you remember exactly who they were becoming at this moment in time. I usually will provide a little sweet reward for your children at the end of the session but some non-messy snacks are always good to keep at hand.
If there are any other items you'd like to bring, like a blanket to lay on the ground to sit on, a guitar if someone in your family plays, or a favorite picnic snack, have these items all prepared and ready to go before we head out! You may also want to bring along items like insect repellent and sunscreen, just in case!